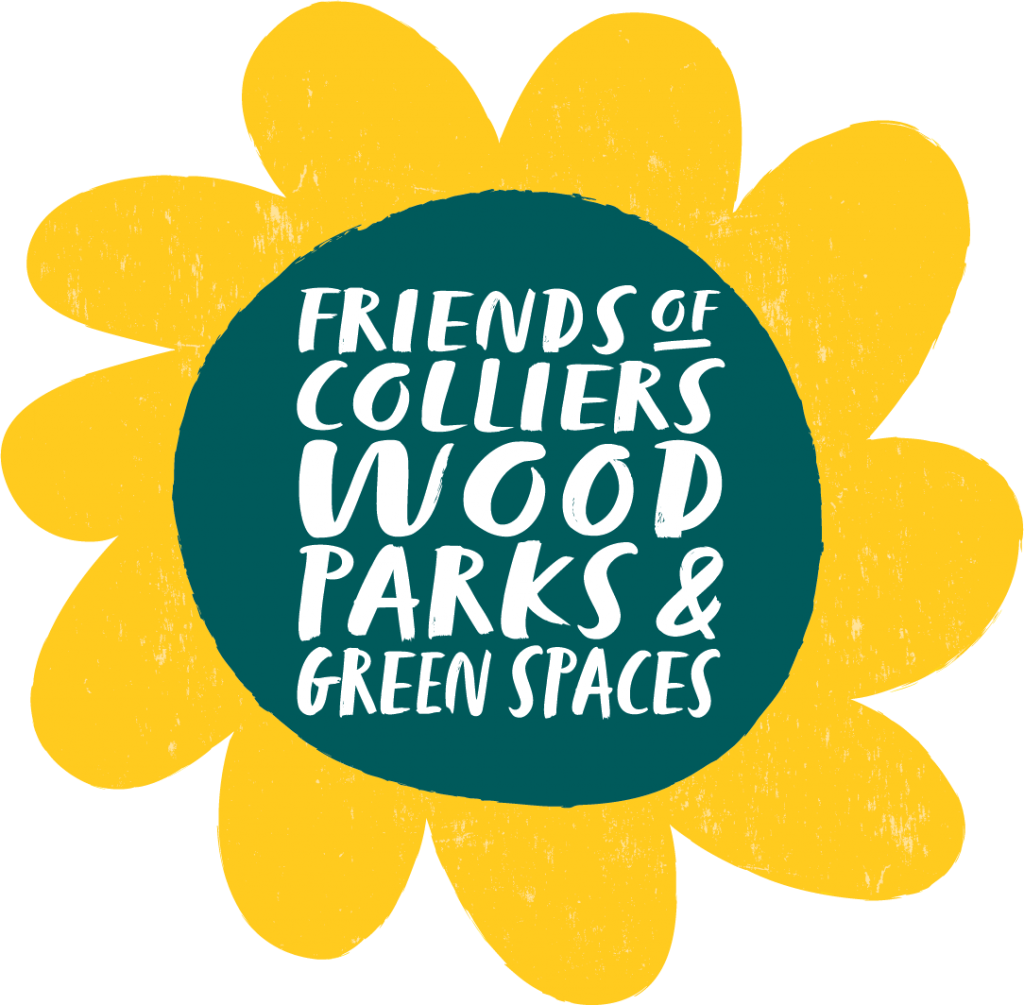 Hello and thank you for visiting the website pages for The Colliers Wood Residents Association Friends of Colliers Wood Parks and Green Spaces Group. This is a grand title for what is really an informal, friendly and enthusiastic community group of Colliers Wood locals who are keen to get involved and do more than just visit a local park. The Friends Group has a wide remit and consists solely of an army of supportive and active volunteers.
Our community volunteers cover many locations across Colliers Wood including Colliers Wood Recreation Ground, Wandle Park and the River Wandle. We also maintain numerous planters, pots and flower beds dotted around the area, plus if we see a plot of unloved ground we might consider adopting that too.
The key aim of the Friends Group is for local people to realise their aspirations through physical activity, social interactions and a relationship with the natural world in an urban environment.
We work in partnership with London Borough of Merton who have legal responsibility for our spaces. Merton Council contract work to idverdeUK who are responsible for managing and maintenance. The Friends group are a subgroup of the Colliers Wood Residents Association and are directed by our own elected committee and set our own constitution and meetings. We apply and receive funding from Merton Council and have the support of sponsors for some local projects.