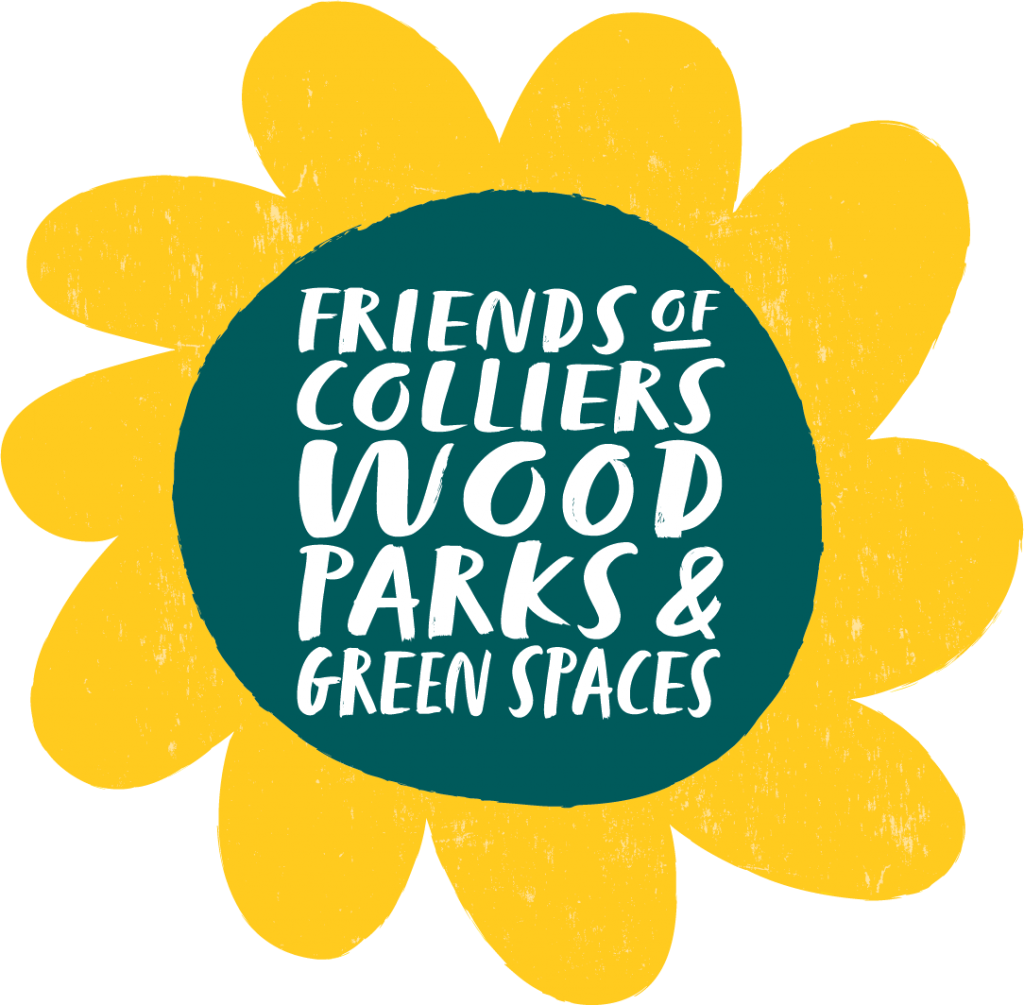 If you care about our local parks, green space and riverbanks sign up to receive updates on planned activities and events and get involved. Groups are fun and flexible, there's no pressure on time commitments, meaning you can often drop-in during volunteering times. In many cases, volunteer roles extend past digging and planting, litter picking, managing invasive species such as Himalayan Balsam, and into events, social media and promotion work.
To join our next Zoom meeting TUESDAY 4th MAY 7:30pm click here to register in advance and receive an invite
Visit our Facebook page for details of latest events and how to get involved
We believe that inclusive, community-led restoration, maintenance and development of the planters and flower beds in Colliers Wood parks and streets, and caring for the riverbanks and waterways, will increase a shared pride in the community, improve everyday mental wellbeing and make a small contribution to reducing pollution.

Projects Completed to Date
The planters at the Cavendish Road and Singlegate entrances to Colliers Wood Recreation Ground have been improved in advance of available funding. They were almost entirely filled with weeds, litter, cigarette butts and so on. They required complete refreshing with a significant amount of compost, bought plants as well as plants donated by CW residents from their own gardens.
The gardening work and the subsequent maintenance – weeding, 'de-snailing' and watering has been entirely voluntary, and systems are being put in place to ensure sustainability. For example there is an informal watering rota and daily monitoring.
We then took on the challenge of removing the bindweed and dead box hedge at the Cavendish Road entrance to the Rec. The best we could do was to pull off the bindweed, knowing that it would regrow at a probably rapid rate but that it would at least prevent the smothering of the shrubs behind the dead box. It looked better but we knew really the dead box needs to come out to allow for digging out the bindweed, and we did feel that this should be within the expectations of the contract between the Council and IDVerde- the parks contractors. Lines of communication between Councillors and IDVerde were open and within days the contractors were on site to manually dig out the dead hedge, thereby preserving the supporting wall. The contractors revisited the Rec on several occasions to carry out routine maintenance on the planted borders.
Our attention then turned to Baltic Close and the planters on the High Street. The beds on Baltic Close were almost completely without viable plants having suffered due to a prolonged dry spell and the lockdown. Staff at the Charles Holden were watering and maintaining the area, alongside local residents, but the Covid 19 restrictions meant the care wasn't maintained. A small group tidied and cleared litter and vegetation and set about sourcing new plants and compost to replant. This was all provided by Mark Holmes of Future Merton, a council body with responsibility for high street regeneration. The planting was carried out voluntarily by Colliers Wood residents, and Tom and Ruth from Sustainable Merton.
Other projects include litter picking sessions in the parks and along the River with the organisation and support of Merton Green Party. We work in small groups and maintain social distancing. It is great to be recipients of a huge amount of thanks and appreciation from members of the public passing by.
Everyone is welcome to join us or work safely in family or friends groups to restore our natural environment to the best it can be.

Future Projects:
Regeneration and replanting of the green space behind the bus stop along from Tesco on the High Street and also the borders inside the wall at the Priory junction, along from Istanbul Restaurant.
Sustainable planting in the raised bed in the centre of the Memorial Garden in Colliers Wood Rec.
Invasive species management and River clean-up events with the support of South East Rivers Trust (SERT).
Litter picking sessions will continue wherever and whenever needed and will be advertised on social media as well as on this website.
Get involved
If you have a project you would like support with or events promoting the natural environment you would like participation in please get in touch via the website or visit our facebook page
We want to acknowledge the work done by our councillors in support of our activities and thank them for joining us whenever their schedules allow.