Beyond the chaotic and busy A24, Colliers Wood High Street, which dissects the area and takes people and traffic into central London, locals harbour a secret – we are fortunate to be surrounded by lush green spaces; nature reserves, the River Wandle and local parks. Colliers Wood was once a riverside hamlet, home to the Romans as they marched along the old Roman Road, Stane Street, now our High Street, before advancing onwards to London. They certainly recognised a good thing, and although it is now built up and urban in nature, the Friends of Colliers Wood Parks and Green Spaces Group are keen to look after these precious and somewhat hidden locations, protect our environment and local wildlife, and make Colliers Wood a more welcoming place to live and visit.
Projects Managed by the Friends Group
Thanks to an army of environmentally conscious and enthusiastic volunteers from the local community, the Friends Group look after many areas throughout Colliers Wood. Our volunteer activity falls into 3 main areas: Gardening Activity, Littler Picking and Watering.
~ Gardening Activity ~
Gardening work is by its nature, ongoing across the year with activity dependent on season and weather. We develop and maintain many green spaces across Colliers Wood:
High Street Planters & Flower Beds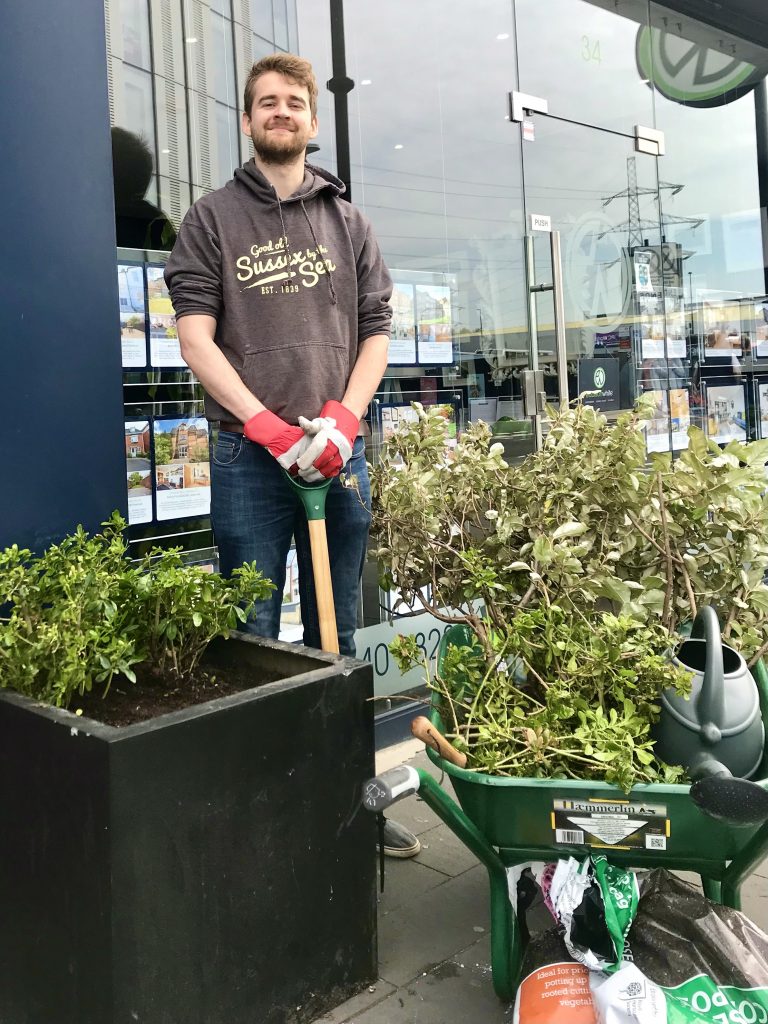 5 planters on Christchurch Road outside Venus, Colliers Wood Tube Station and eddisonwhite
3 planters opposite tube station adjacent to CJames/Charles Holden/Traffic Lights
The long bed on the High Street, outside the Nursery/Johmard Centre and opposite community centre
2 planters in Acre Road
7 flower beds and planters in Baltic Close adjacent to the Charles Holden Pub
Wandle Park & River
Within Wandle Park to the west of the High Street we have built a natural wooded area just inside the Baltic Close entrance to encourage wildlife habitats. We are also looking forward to working with South East Rivers Trust (SERT) in the clean-up of the River Wandle and the management of Invasive species.
Colliers Wood Recreation Ground
Situated to the east of Colliers Wood High Street, is Colliers Wood Recreation Ground. 'The Rec' as it is known locally is the centre of much community activity and we are very proud of its green flag status. As well as home to trees, herbaceous borders and flower beds, the 3 hectare green space features a children's playground, a summer paddling pool, tennis courts and a football pitch used by the local little league and dog walking groups. Although management is outsourced to idverde, (the contractors appointed by Merton Council in 2017) The Friends Group takes an activity role in maintenance and development of several green spaces. Recent activity has been the planting of apple and fig trees, the installation of a mud kitchen play area for children, the planting and upkeep of the memorial garden including a central ornamental bed of flowers, shrubs and Hawthorn trees. We planted summer flowers with children from a local nursery to celebrate World Earth Day on 22 April 2021. The group also maintain the 4 planters at Cavendish Road and Singlegate entrances.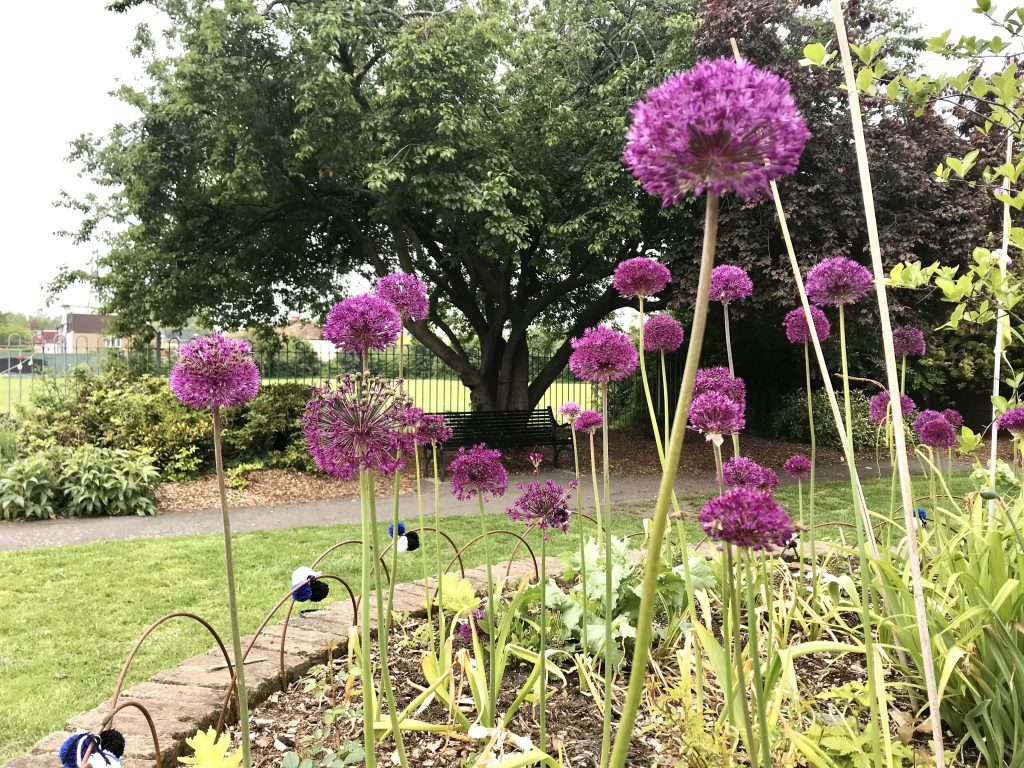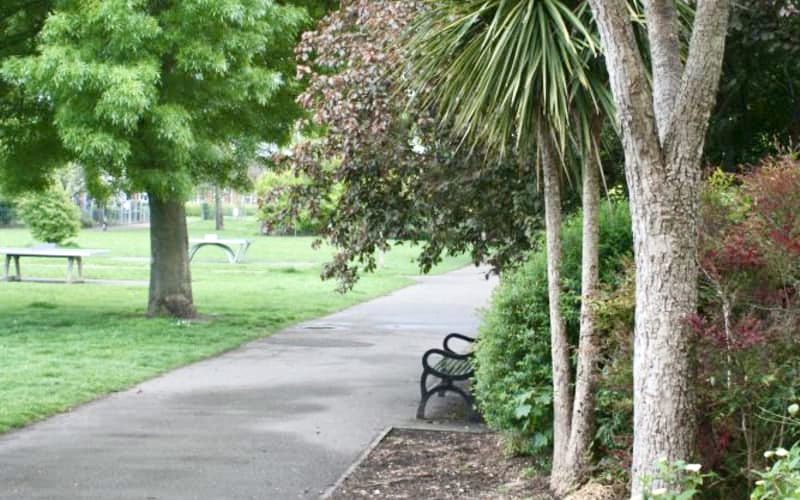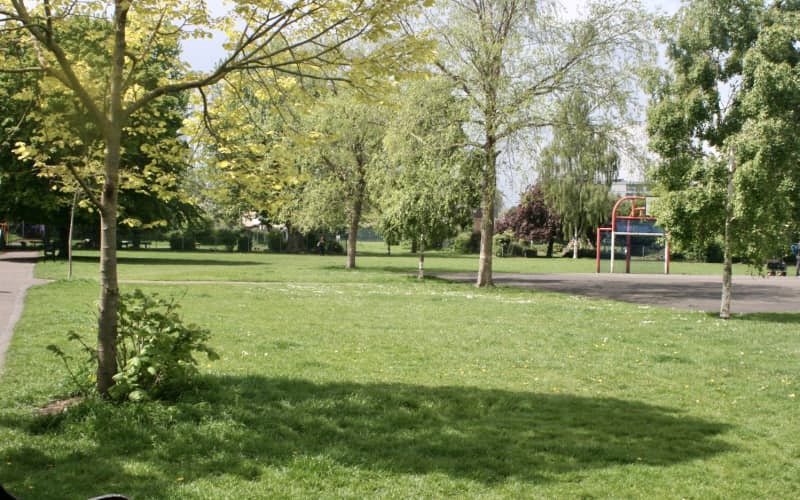 Other Local Activity
The Friends Group are also active with other local projects; The planting of shrubs in a neglected grass verge at the junction of Singleton Close and Robinson Road whilst a cut-through between Myrna Close and Devonshire Road has been completely transformed with lots of planted shrubs and flowers plus a growing collection stones painted and left by local children. The cut-through also contains the first local book-swap cupboard.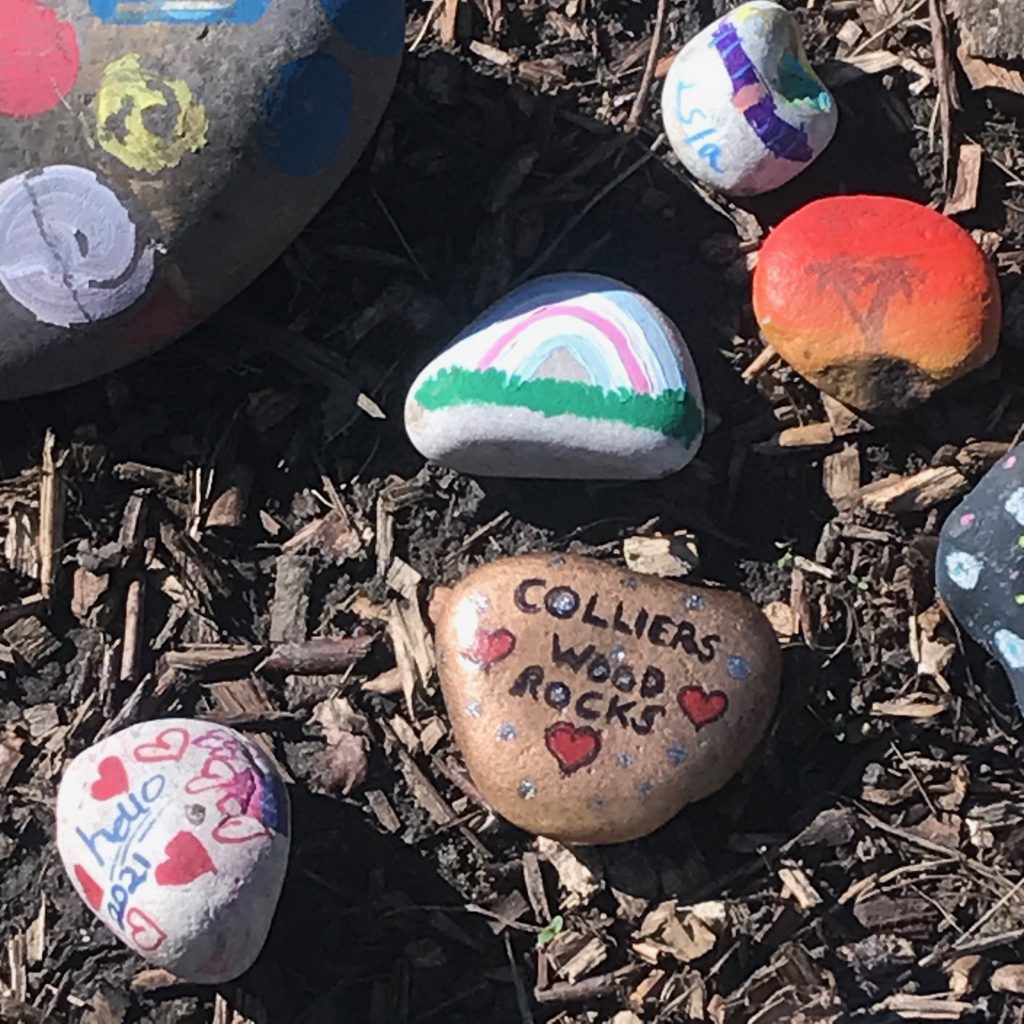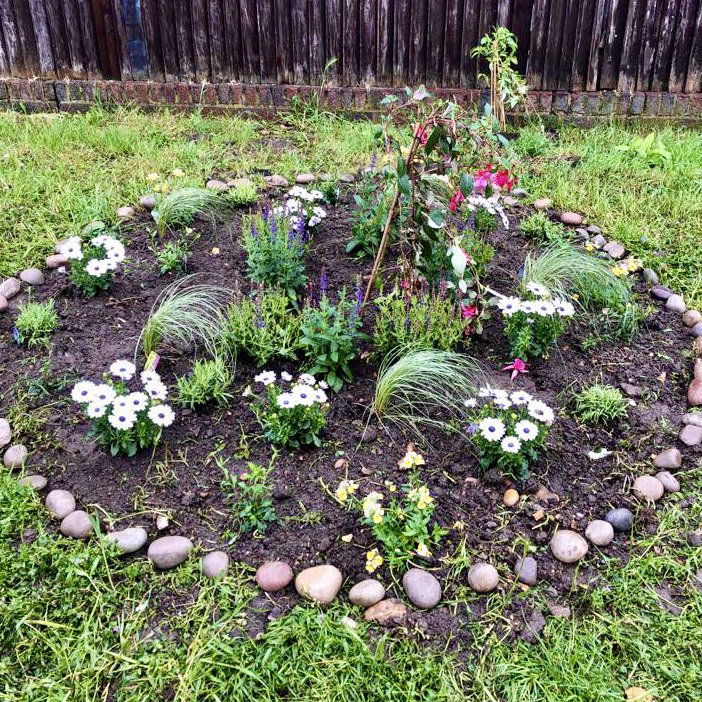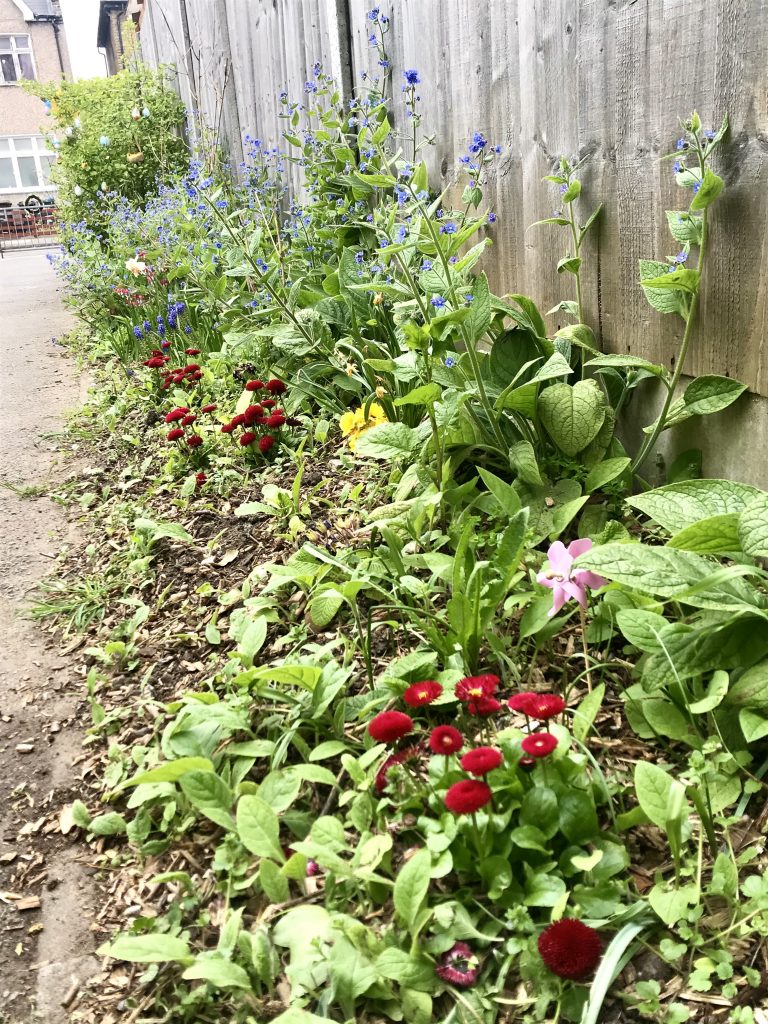 Many local residents worked with the Friends Group for the tree base planting project which was initiated and sponsored by eddisonwhite A number of roads across Colliers Wood have been planted up so far including Cavendish, Clarendon and College Roads and Colwood Gardens. Tree base planting is also one of the initiatives of Merton Climate Action group and tying up these 2 projects has been of great benefit to the local community and environment.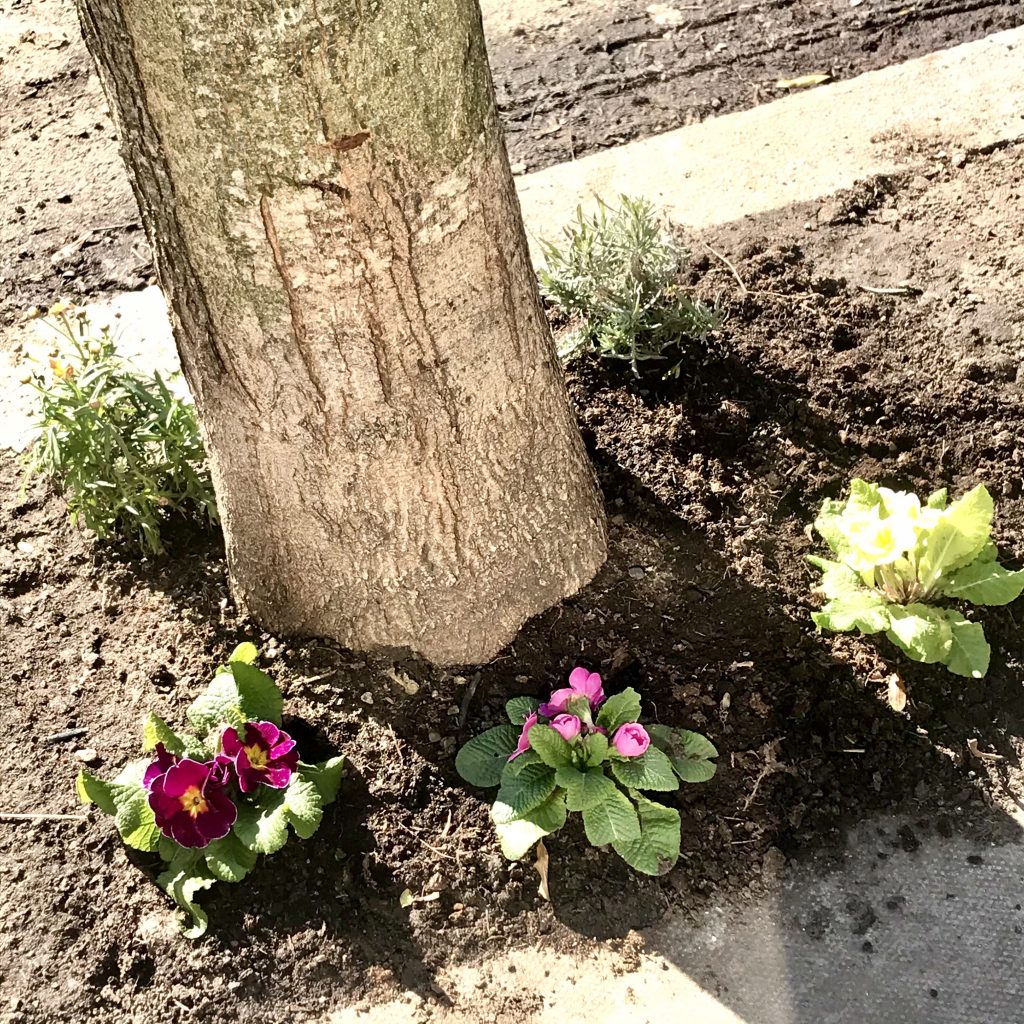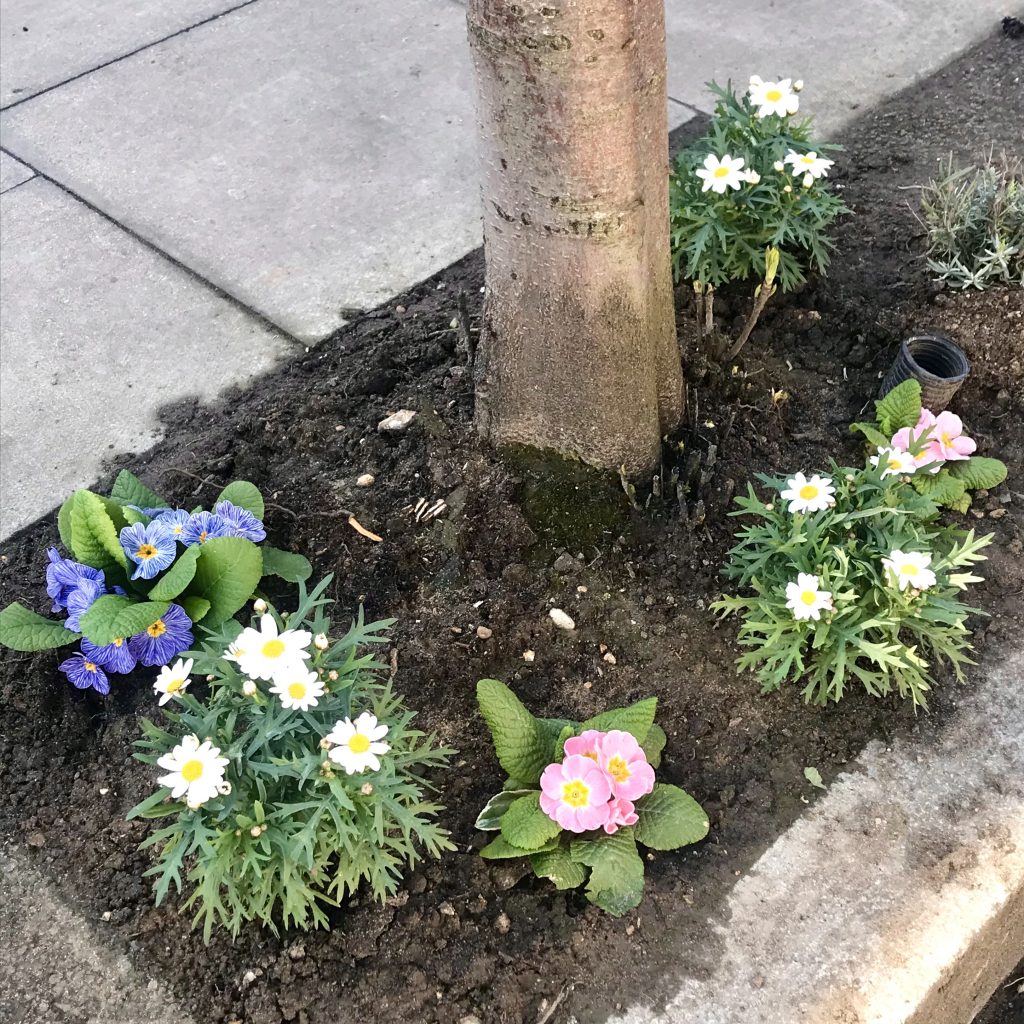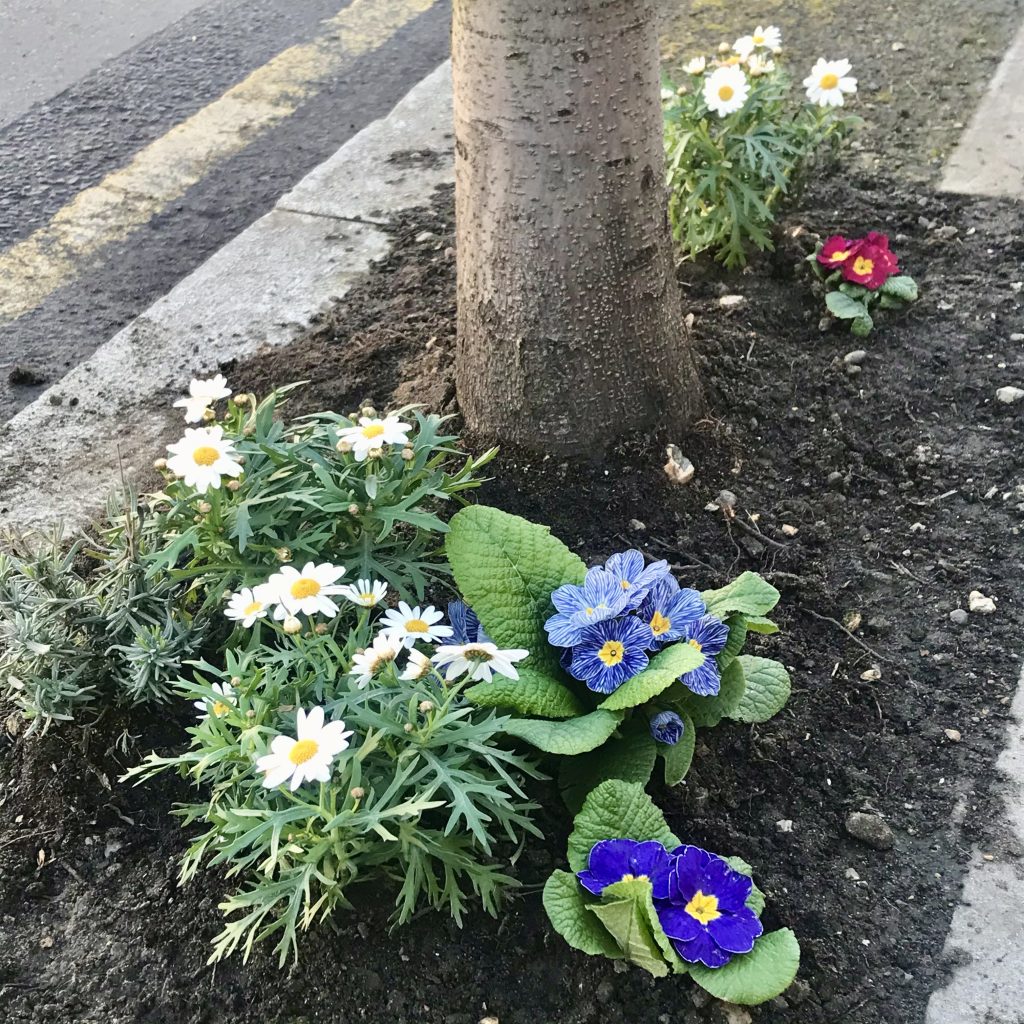 ~ Litter Picking & River Cleaning ~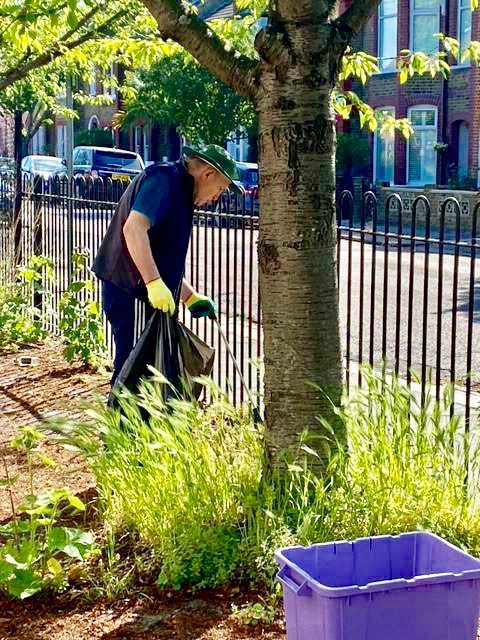 Across Colliers Wood, Veolia are responsible for litter within the streets and urban areas and idverde are responsible for litter in our parks and green spaces. However, litter continues to be a big problem in the area and so the friends group have a fortnightly litter picking team who meet every other Tuesday at 9am. Each fortnight the focus shifts from one area to another depending on need. We have started to weigh litter collected in order to report back volume to idverde and Merton Council.
Cleaning the River Wandle
The River Wandle runs pretty clear through Colliers Wood, but the Friends group, keen to care for the riverbanks and waterways aim to work with the South East Rivers Trust to remove litter and invasive plant species such as Himalayan Balsam. The River Wandle is home to a wide variety of birds, reptiles, amphibians and small mammals and it is essential for the local eco system and environment that we make sure the Wandle remains a solution free and attractive natural habitat for wildlife
~ Watering our Plants ~
All projects managed by the Friends group is watered by an army of volunteers which is made difficult by the lack of access to nearby water sources. As this is such a huge undertaking the Friends Group are looking at more sustainable water access with the addition of water-butts in suitable areas to make the most of collected rainfall.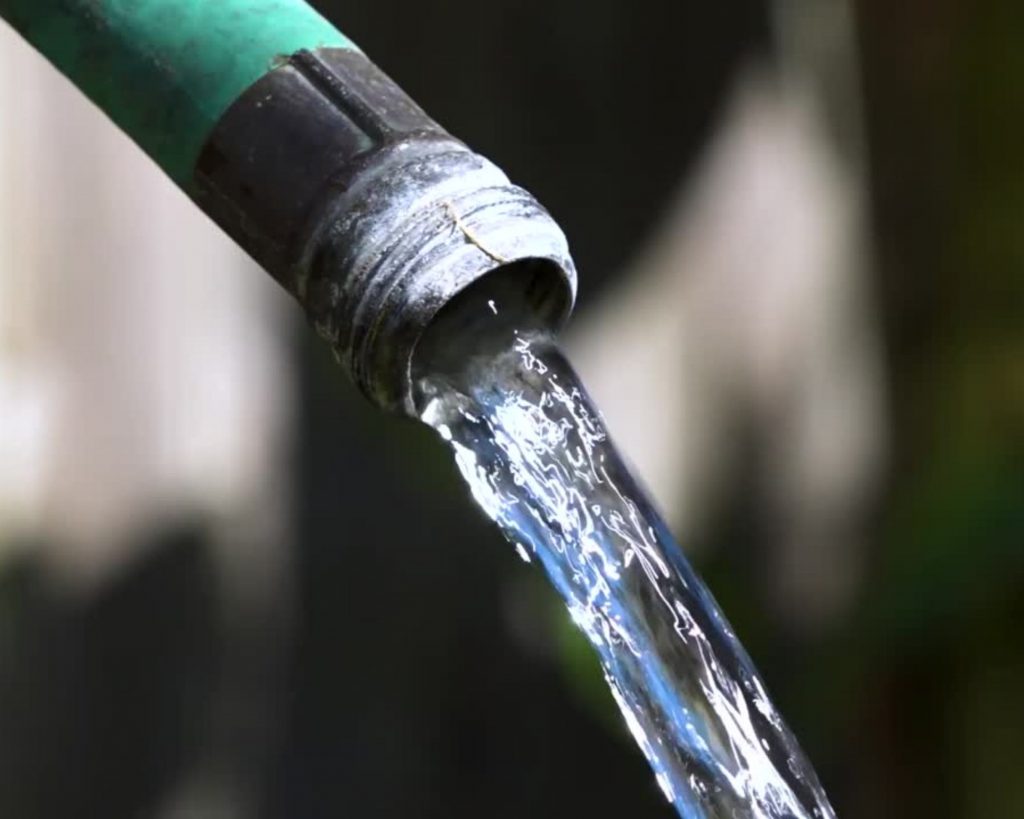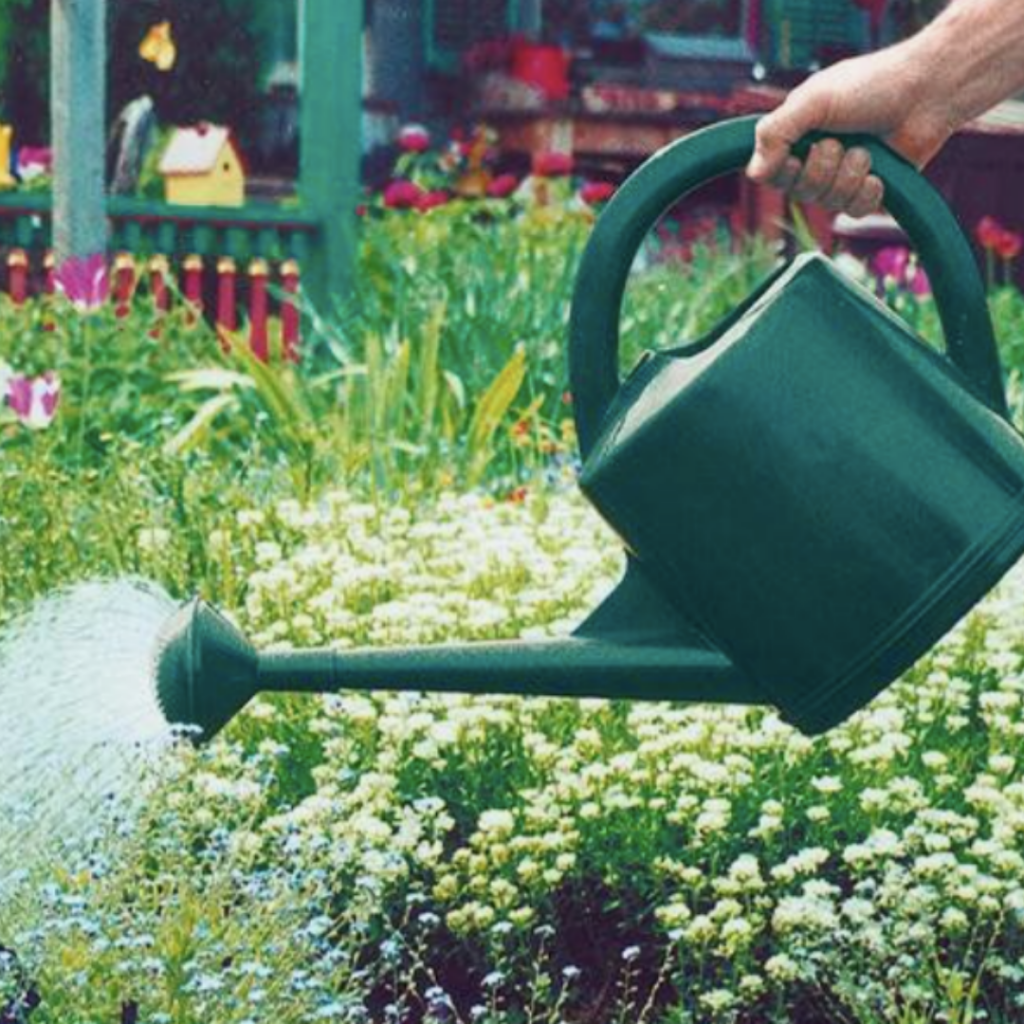 If any of these projects look interesting to you we would welcome new volunteer joiners. For more information on how to volunteer, please visit our Volunteering Page here